A native of San Francisco, Peter Maund studied percussion at the San Francisco Conservatory of Music and music, folklore and ethnomusicology at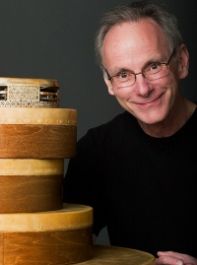 the University of California, Berkeley. A founding member of Ensemble Alcatraz and Alasdair Fraser's Skyedance, he has performed with early and contemporary music ensembles including Anonymous 4, Chanticleer, El Mundo, and many others.
He has been a featured performer and clinician at festivals throughout Europe, the Americas, and in the Middle East. Maund is the author of "Percussion" in A Performers Guide to Medieval Music, Indiana University Press, 2000. He has served on the faculty of UC Berkeley as well as in workshops sponsored by Amherst Early Music, the San Francisco Early Music Society, the American Recorder Society and the American Orff-Schulwerk Association. Described by the Glasgow Herald as "the most considerate and imaginative of percussionists," Peter Maund can be heard on over 50 recordings.