Letitia Berlin teaches in California and at workshops around the country, including the Amherst Early Music Festival and the Oregon Coast Recorder Society Winds and Waves workshop. She directs the Hidden Valley Early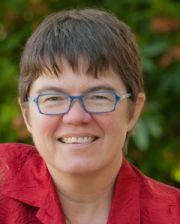 Music Road Scholar workshop, the San Francisco Early Music Society Music Discovery Workshop and several small workshops for Tibia Adventures in Music. Besides Farallon, Ms. Berlin performs with the Tibia Recorder Duo, the Wild Rose Ensemble and the Sitka Trio.
Ms. Berlin has performed as a guest artist with the San Francisco Symphony, the Carmel Bach Festival and the Atlanta Baroque Orchestra. Recordings include two CDs with the Farallon Recorder Quartet: Ludwig Senfl: Motets, Lieder and Instrumental Works, and From Albion's Shores: Music of England from the Middle Ages to Purcell, as well as Ladino love songs with Yátan Atán on the New Albion label.
Ms. Berlin received a master's degree in early music performance practices from Case Western Reserve University and a Bachelor of Music from the University of North Carolina at Greensboro. She is a three-time recipient of the Recorder Residency at the Sitka Center for Art and Ecology in Otis, Oregon, sponsored by the Oregon Coast Recorder Society. Ms. Berlin is the Past President of the American Recorder Society.